Hank Aaron: A Legendary Player, A Legendary Autograph
The legendary slugger Hank Aaron has passed away today at the age of the 86. Aaron, who retired as baseball's all-time home run king, was one of the game's greatest players and, also one of its most sought out in terms of his autograph.
As a player Aaron was relatively accessible throughout his career for fans and collectors, both while he was playing on the field and in post-retirement as an executive with the Atlanta Braves. During the 1960's and especially the mid 1970's, as he chased Babe Ruth's career home run mark, Aaron was a difficult signature to obtain for in-person collectors.
Post career, Aaron was a regular on the baseball card show circuit up until the early 2000's when he stopped the heavy show schedule, and instead did a select number of shows, private signings, and baseball card store appearances.
His autograph changed drastically through the years as one would expect. Hank Aaron made his debut in 1954, and his signature during that period was very slow, almost drawn, and from the early examples we have on file, he really struggled to develop his autograph. It wasn't until about the late 1950's that his autograph started to take shape, with more authority, power and speed as you can see by the examples provided here.

Hank Aaron Signature, 1952

Hank Aaron Signature, 1958
By the 1960's, he had changed his signature slightly and become more condensed and neat. He would follow that style throughout his playing career and into the 1980's.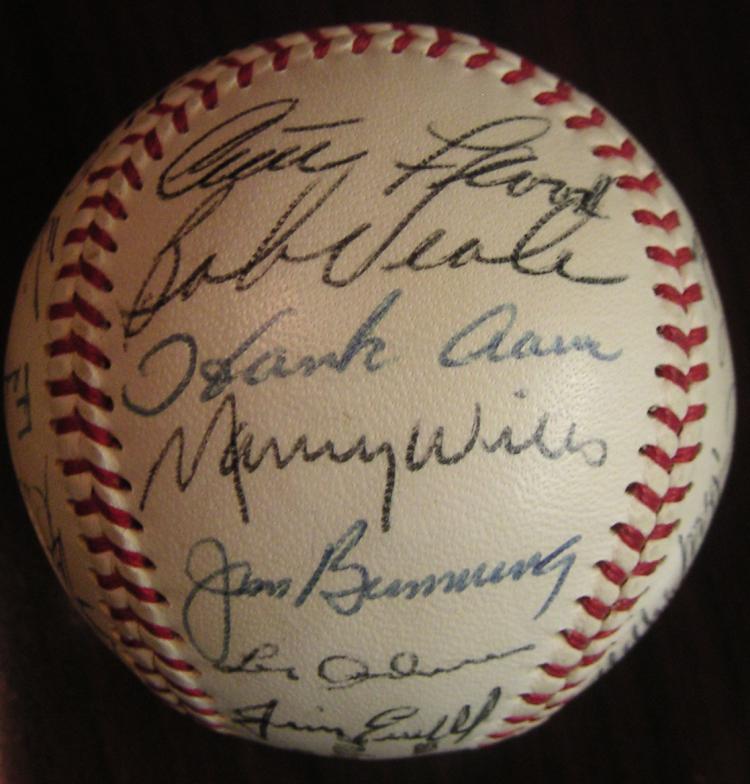 Hank Aaron Signature, 1966
Aaron started to shorten his first name and his last name became a little more sloppy in the 1980's and 1990's. This is likely attributed to the number of autographs he was signing as a regular on the show circuit.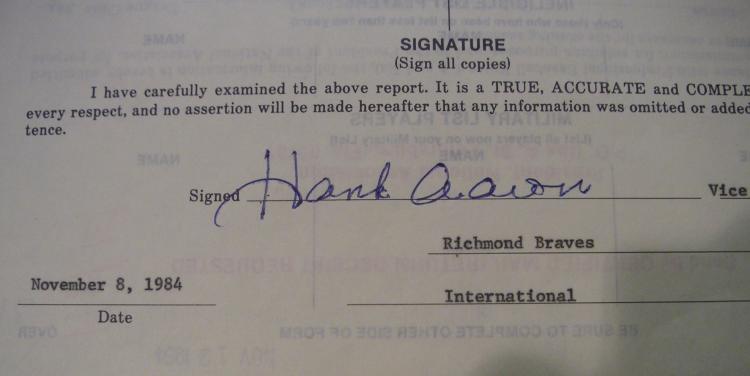 Hank Aaron Signature, 1984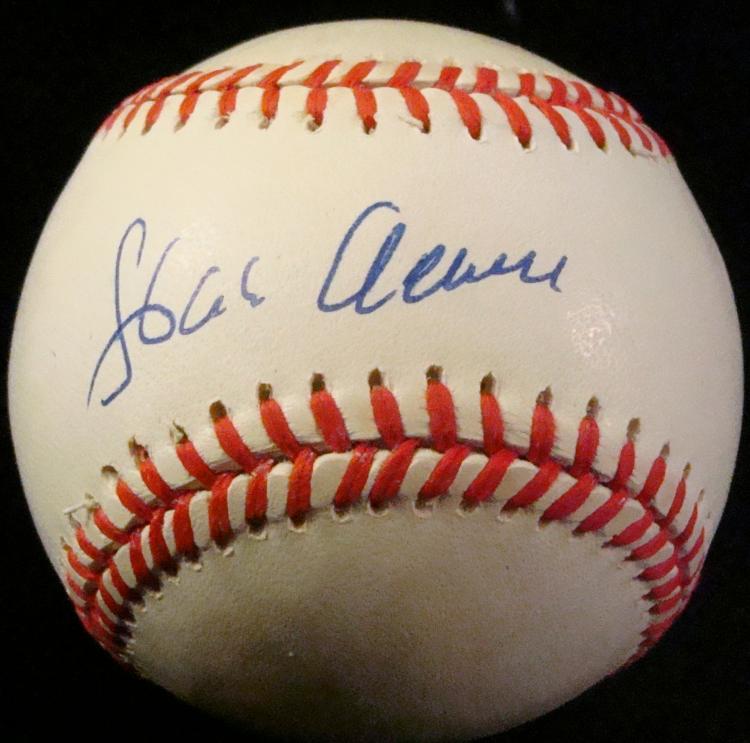 Hank Aaron Signature, 1997
As we entered the 2000's, Aaron's autograph started to grow in size, as he had more trouble signing his autograph, especially on baseballs. The last few years Aaron's signature would take up the entire sweet spot and is hard to discern from his earlier years.
Hank Aaron Signature, 2000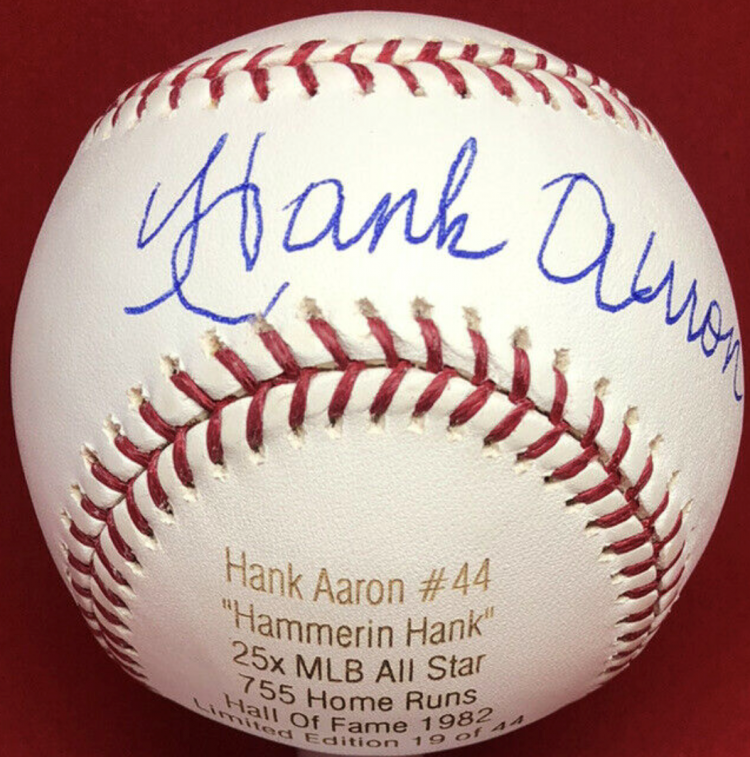 Hank Aaron Signature, Circa 2010-2021
His autograph should be considered plentiful in the marketplace. As mentioned above, Aaron did his fare share of memorabilia shows and private signings, and signed a large number of items with the company Scoreboard in the 1990's.

Collectors should also be on the lookout for forgeries, which have survived within the marketplace for many years. Secretarial signatures which many collectors received back in the mail throughout his career, several of which are illustrated here, are also very problematic.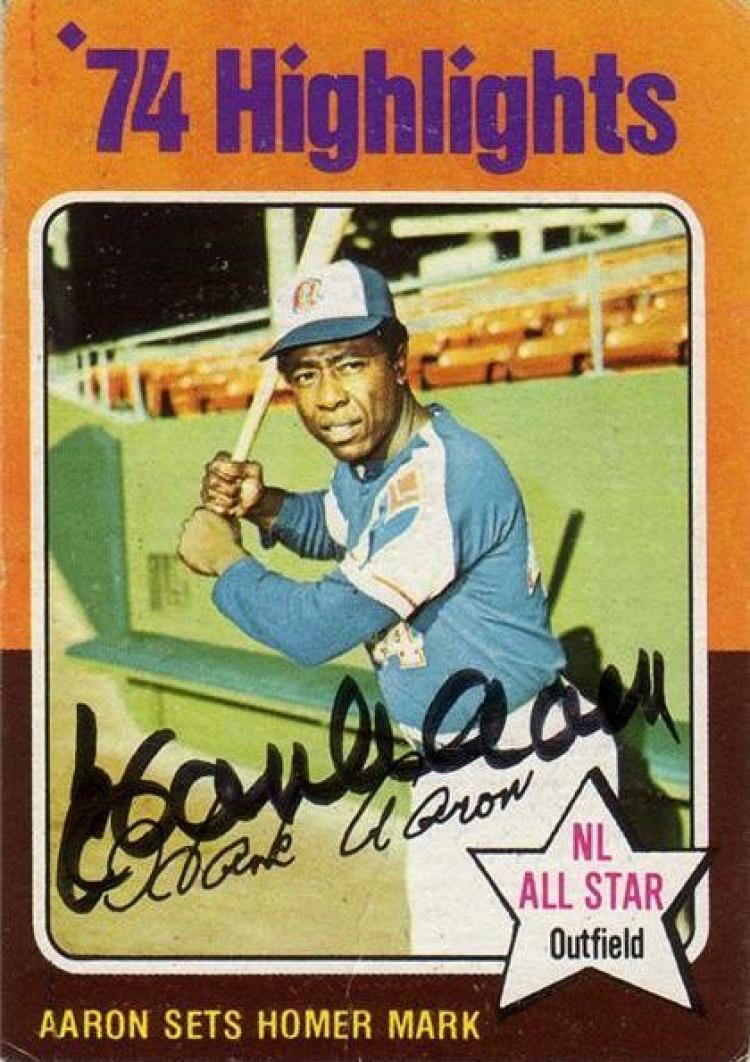 Hank Aaron Secretarial Signature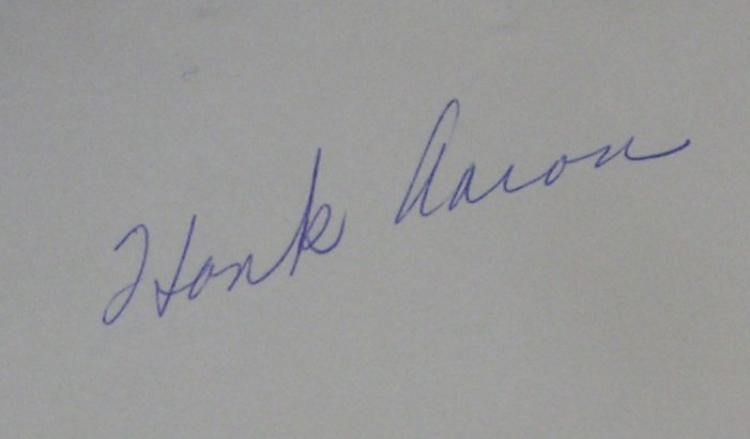 Hank Aaron Secretarial Signature
Hank Aaron Secretarial Signature

If you are looking to buy a Hank Aaron signature today, realize that the next week or two will be a feeding frenzy in terms of his autograph being offered on line. It is best to wait things out until the market calms down and his autograph prices come back down to earth.

You should expect to pay $275 or more for a nice and neat signed 1990's baseball, $200 or more for trading cards (Early cards from his career will always go for a premium) and $200 or more for flat's including photographs and index cards.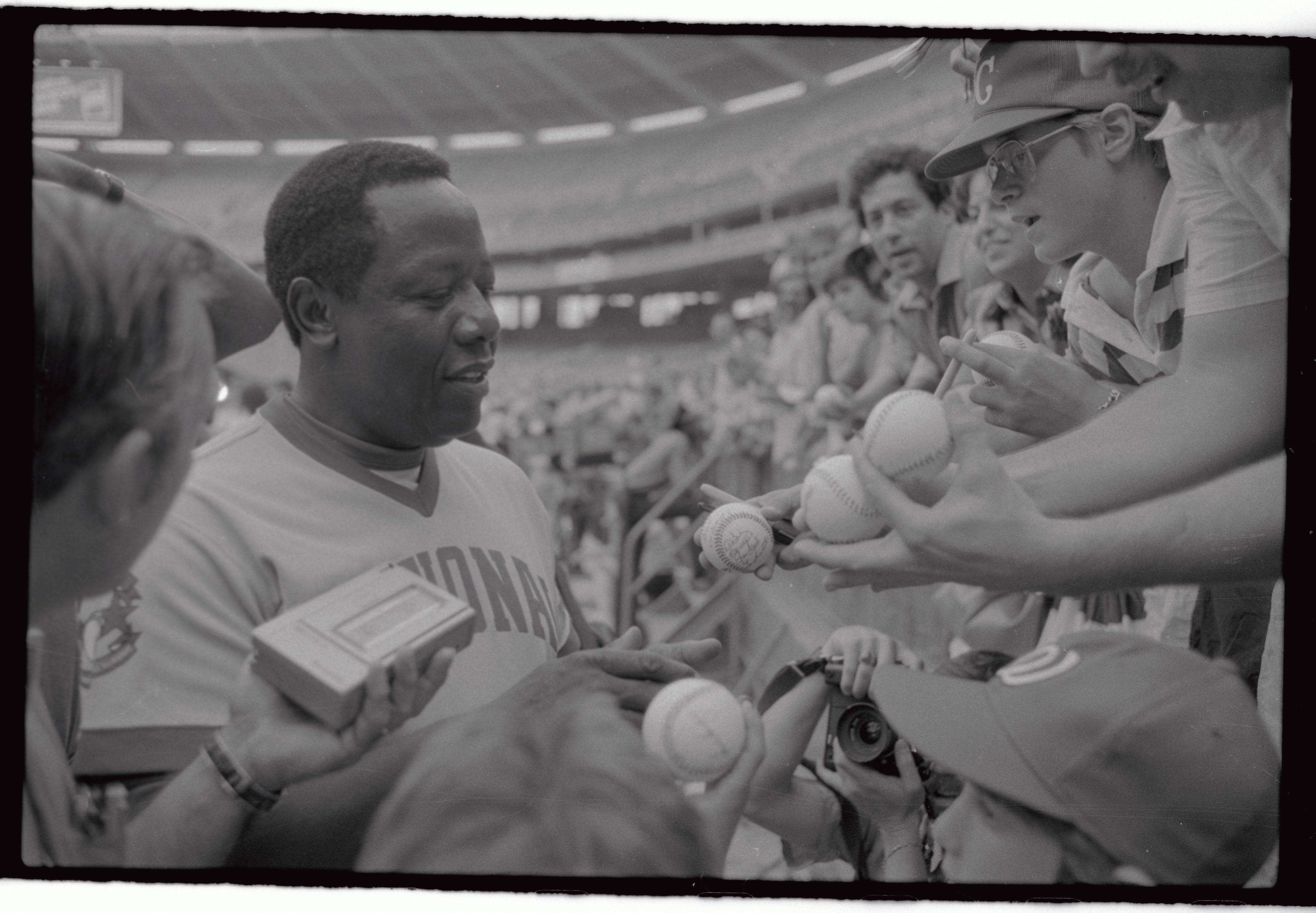 Bettmann/Getty Images