A service designed specifically to preserve and protect autographs on baseballs, baseball encapsulation provides collectors the most unique and secure baseball holder in the industry.
This patented tamper-evident design allows for 360 views of the baseball, while securing it in place to prevent it from shifting. The tamper-evident design makes it impossible to open the holder without detection, and when used in conjunction with the custom label depicting the significant item information, collectors can rest assured that they are receiving an authentic Beckett certified item.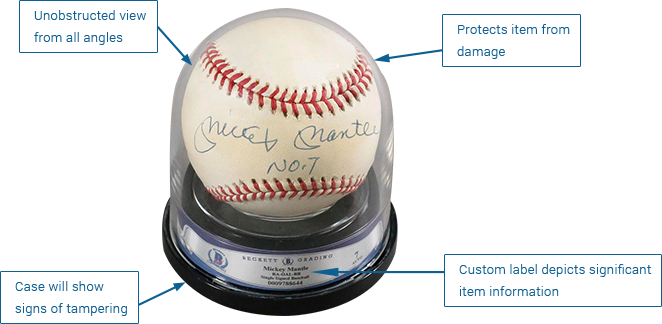 Ready to submit your items?