The Basics of Collecting Tom Brady's Signature
Now that Tom Brady has officially said goodbye to the New England Patriots, the real speculating can begin about where he'll land as a free agent. All signs seem to point to California, where Brady is from, but no matter where the next stop for Brady is, rest assured the demand for Tom Brady autographs will not subside any time soon.
Brady's autograph is one that is often forged, in fact, it's one of the most commonly forged autographs that we see here at Beckett Authentication. So with that in mind here are a few things to know before jumping into buying a Tom Brady signature.
His Signature Has Changed:
If you listen to authenticators, like our very own Steve Grad, you will know that it's not uncommon for a signature to change over time. Brady's signature is a perfect testament to this as his signature has gone through a few evolutions throughout his career. The most drastic change in his autograph took place between College and his rookie year to a larger post-Super Bowl style autograph. After a few years on the Patriots, his signature style changed once again, not as drastic as the first time, and has been very consistent ever since.
EX - 2000 Signature: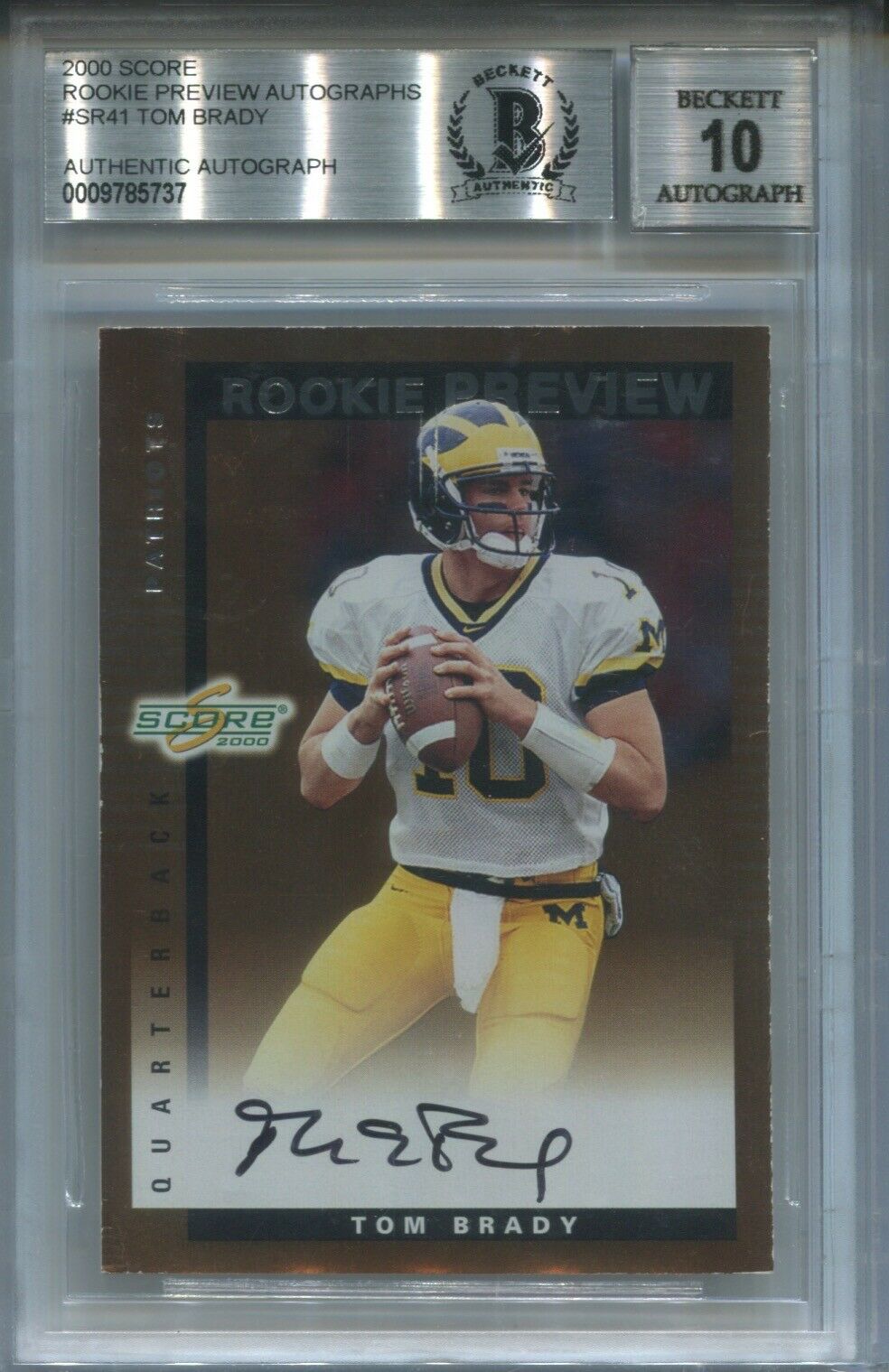 EX - 2001 Signature: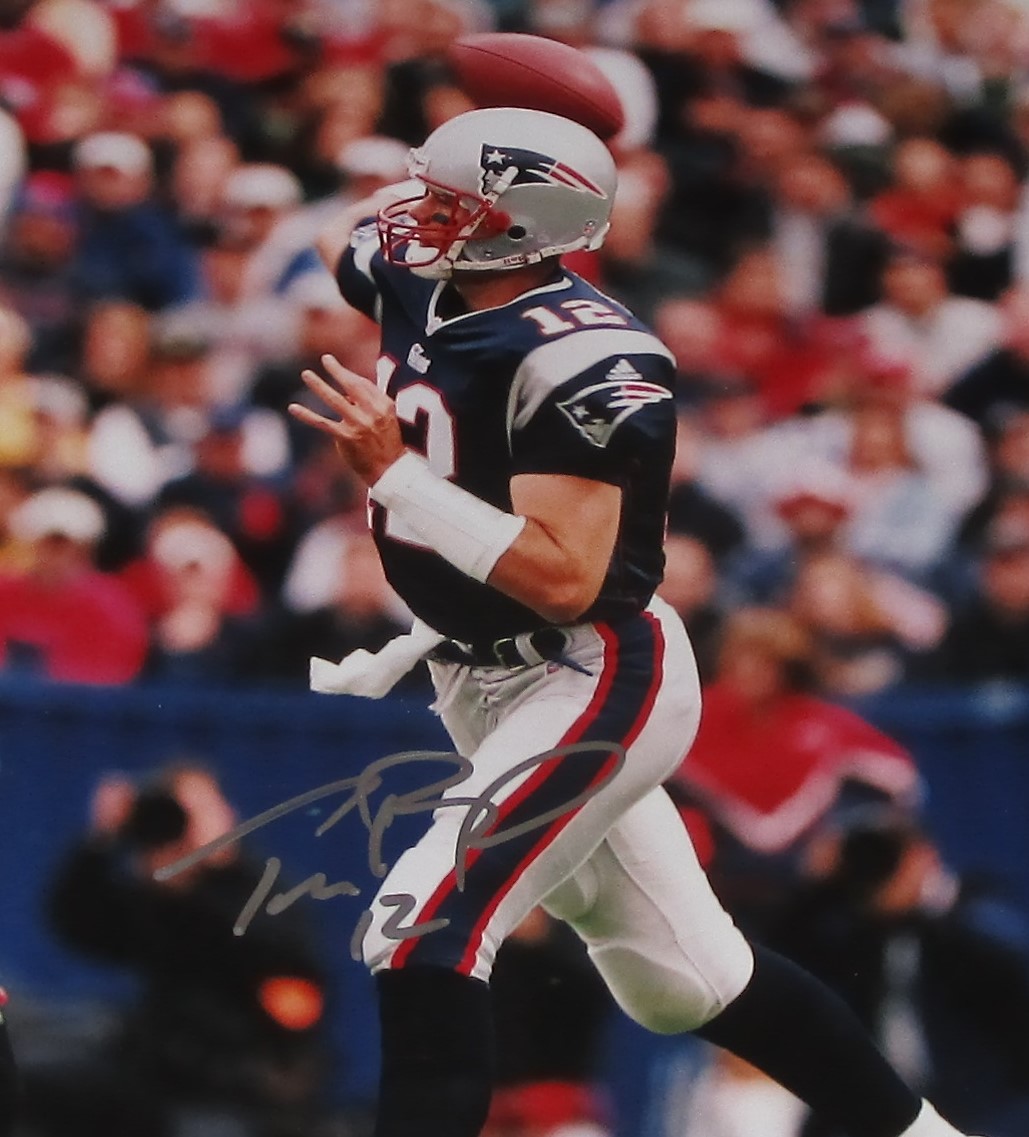 EX - 2016 Signature: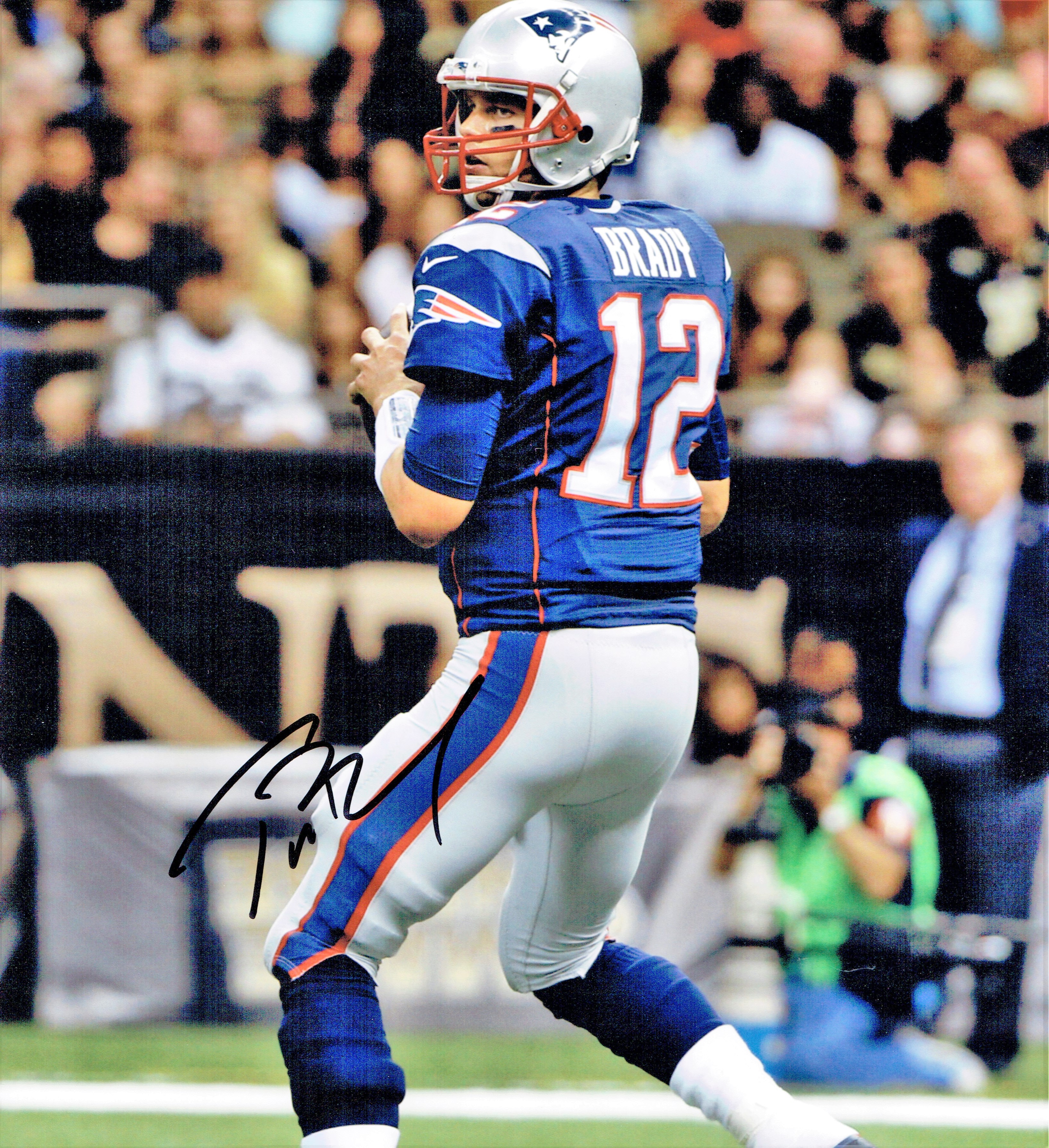 He's Elusive:
Brady doesn't sign for everyone. That's not to say he won't sign for you, but the chances of that happening are slim. In August of 2019, the Boston Globe wrote an article on this very topic laying out how tough it was to acquire a Brady signature at Foxborough during the Patriots training camp.
I say that to say this, if Brady doesn't sign every piece that's put in front of him the chances of the "In-Person too good to be true" price that one may find on the secondary market is most likely just that. Don't get burned by a fake when there are plenty of legitimate Brady signatures to be had.
Speaking of Legitimate:
Brady has inked deals in the past for private signings, so there are definitely authentic Tom Brady signatures out there. They often come with certification from Fanatics, TriStar Productions and NFL Shop just to name a few, and generally have a hefty price tag. In fact, news outlets like Forbes Magazine and TMZ have reported that Tom Brady's autograph has a starting price of around $650, but oftentimes we see it sell for substantially more than that. With that being said, it's important to remember to do your homework before buying any autograph. Make sure it has been authenticated by a reputable source and if it seems too good to be true, it probably is, but use our Signature Review service to be sure.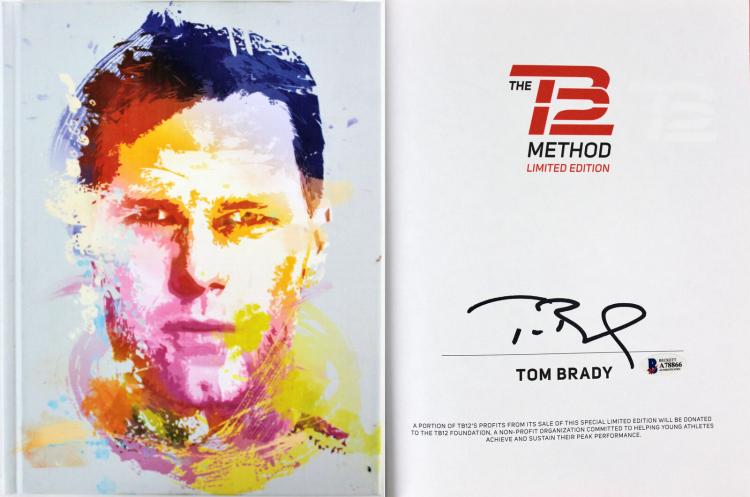 Collectability and Value:
Tom Brady is called the G.O.A.T. for a reason. Well, several actually, including six Super Bowl rings, three MVP's, and 14 Pro Bowl selections. For that reason, no matter where he lands this season, his legacy has already been established and the value of his autograph will remain consistent as he transitions to a different team. New England Patriot items will continue to dominate the signed memorabilia available for those seeking Brady's autograph and no matter what team he plays for in the future, collectors and fans will want his autograph penned on Patriots merchandise as "TB12".
For more Tom Brady articles from the Beckett team check out the links below.
https://www.beckett.com/news/how-to-spot-fake-2000-playoff-contenders-tom-brady-rookie-card/
https://www.beckett.com/news/tom-brady-rookie-cards/