Steve Grad - The Autograph Expert from Pawn Stars
If you've ever watched an episode of Pawn Stars, chances are you've seen Principle Authenticator for Beckett Authentication Services, Steve Grad, authenticating the various autographs that come into Gold & Silver Pawn Shop.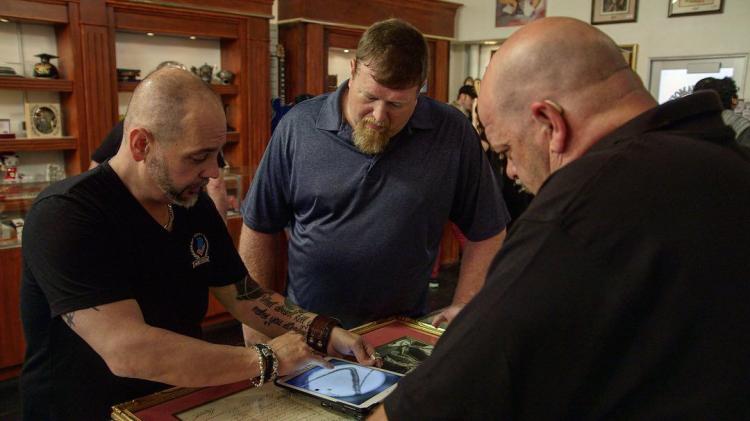 Since 2013, whenever someone brings in an autographed item of significance Rick will "call his guy", which is Steve Grad.
"In the world of collecting, my opinion might mean something to friends, but to the rest of the world, it means nothing. You need Beckett Authentication. That's what you have to have if you want to sell it", said Rick.
The very first item Steve evaluated on Pawn Stars was a glass frame signed by the band Kiss. It aired during season 8, Episode 3 "One Way Ticket". Despite being a bit nervous filming in front of the camera, Steve was able to evaluate the signatures and deemed them to be authentic. Now, 160 episodes later, Steve doesn't feel nervous in front of the camera anymore, it's like second nature.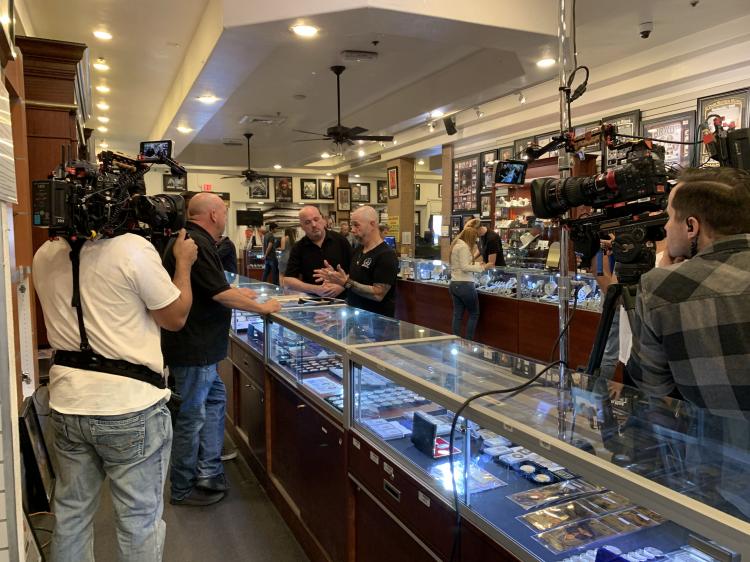 Over the past 7 years of filming Steve has seen a lot of unique items, but there are a few that really stand out for him.
The extremely rare, Management Agreement Contract between the Beatles and manager Brian Epstein. All four members, John W. Lennon, James Paul McCartney, George Harrison and Richard Starkey signed the contract in addition to Harold Harrison (George's father) and James McCartney (John's father) because both were under the age of 21 years old. Beatlesmania is real and they remain a highly collectible group, so getting to see such a significant piece of music history is an experience you don't ever forget.
Another standout was an enormous Hollywood postcard collection. According to Steve, the guy who brought the items into the shop, had very little idea of what he actually had. Obtained by his uncle in the 1940's and 1950's while working on TV and movie studios, the two boxes of autographs had some of the coolest autographshe has ever seen.
But what takes the cake according to Grad, is all of the Star Wars items they filmed in London England. Steve is a huge Star Wars fan and collector (here's some of his personal collection that also appeared on the show: https://youtu.be/fT4kvK2RZkY). So being able to film the only surviving Han Solo blaster used in Star Wars, a George Lucas handwritten script, Princess Leia's necklace used at the closing of the first movie, Luke Skywalkers lightsaber from Return of the Jedi and a full cast signed poster, was an amazing experience for Steve.

Typically the filming takes place at Gold & Silver Pawn Shop in Las Vegas Nevada, but during 2019 Steve and Rick traveled around to a few different places including The National Sports Collectors Convention in Chicago, Boston, and London England.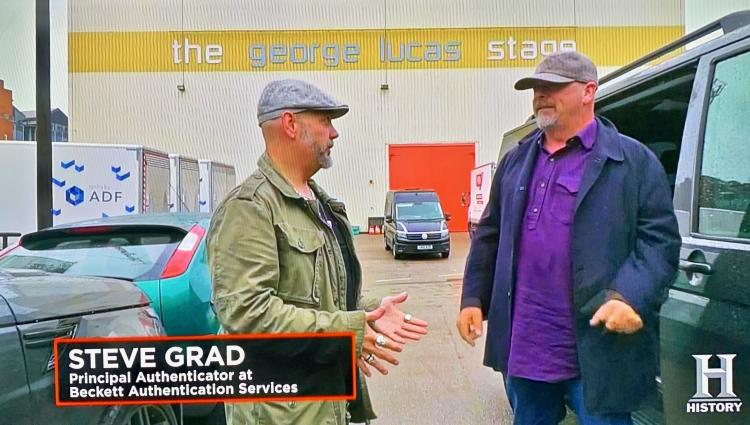 Steve is looking forward to continuing to authenticate the autographs brought in to Gold & Silver Pawn and watching Season 16 of Pawn Stars air!