What the Death of Kobe Bryant means for the Value of his Autograph
The untimely death of Kobe Bryant at the age of 41 has caused the market to be flooded with autographs of the former Lakers star, and they are not all authentic.
Throughout his life as a professional basketball player, Kobe Bryant has always been a highly sought-after signature. Even before he was drafted into the NBA during high school, Kobe was a good signer and not much changed after the draft, he continued to sign quite frequently. Steve Grad, Principle Authenticator for Beckett Authentication Services had this to say, "Chasing Kobe could be hit or miss. I would consider him a semi-difficult autograph to obtain, but someone that wasn't impossible to get in person."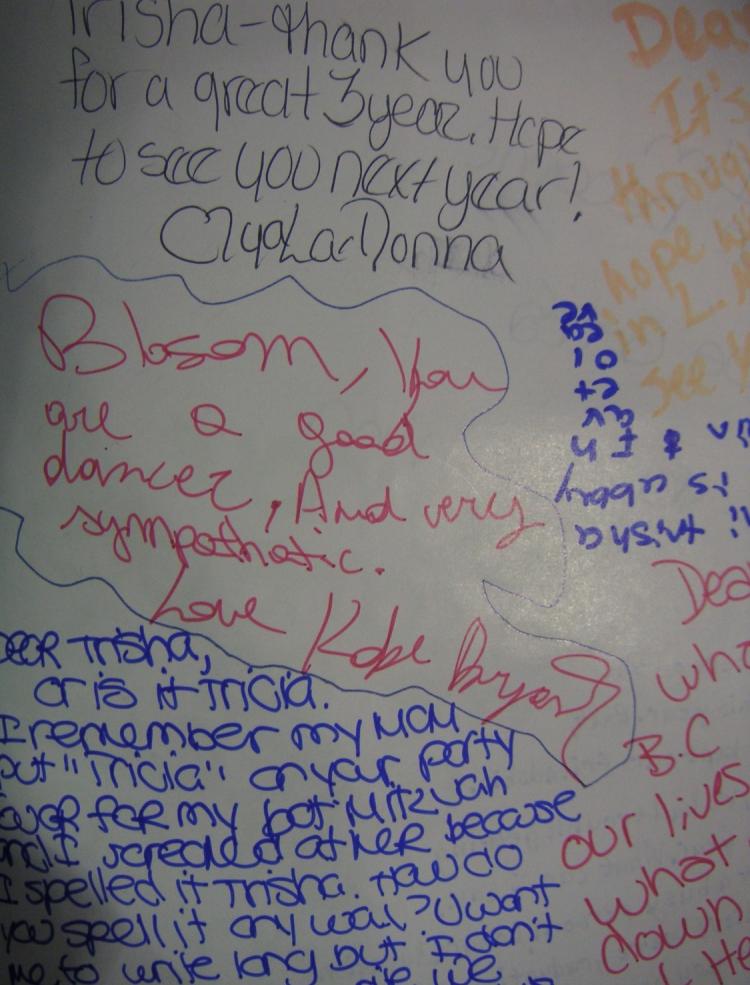 Example of Kobe Bryant's High School Autograph Sourced from a Yearbook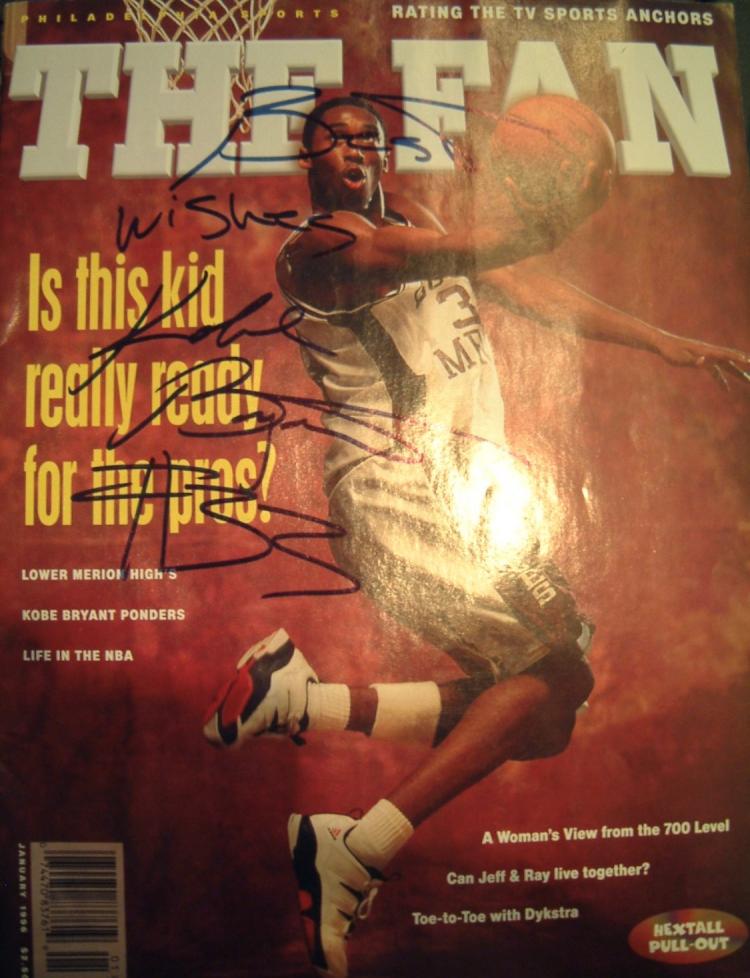 Before going Pro, Kobe was a sought after signature, another example signed during High School
In 1996, after becoming a first-round draft pick by the Los Angeles Lakers, Kobe got his first card and autograph deal with Score Board. The deal, which was eventually sold in Score Board's bankruptcy, was still honored by Kobe, and in 2002 Steve certified over 15,000 autographed pieces through PSA/DNA.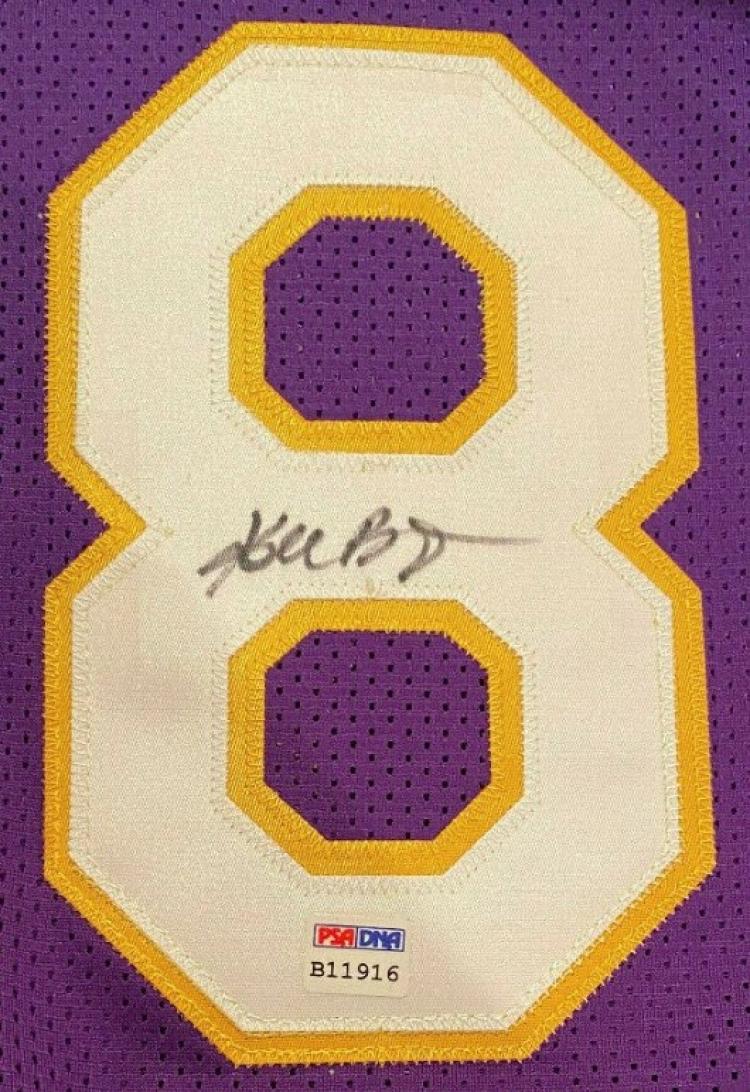 Kobe Bryant Scoreboard Signature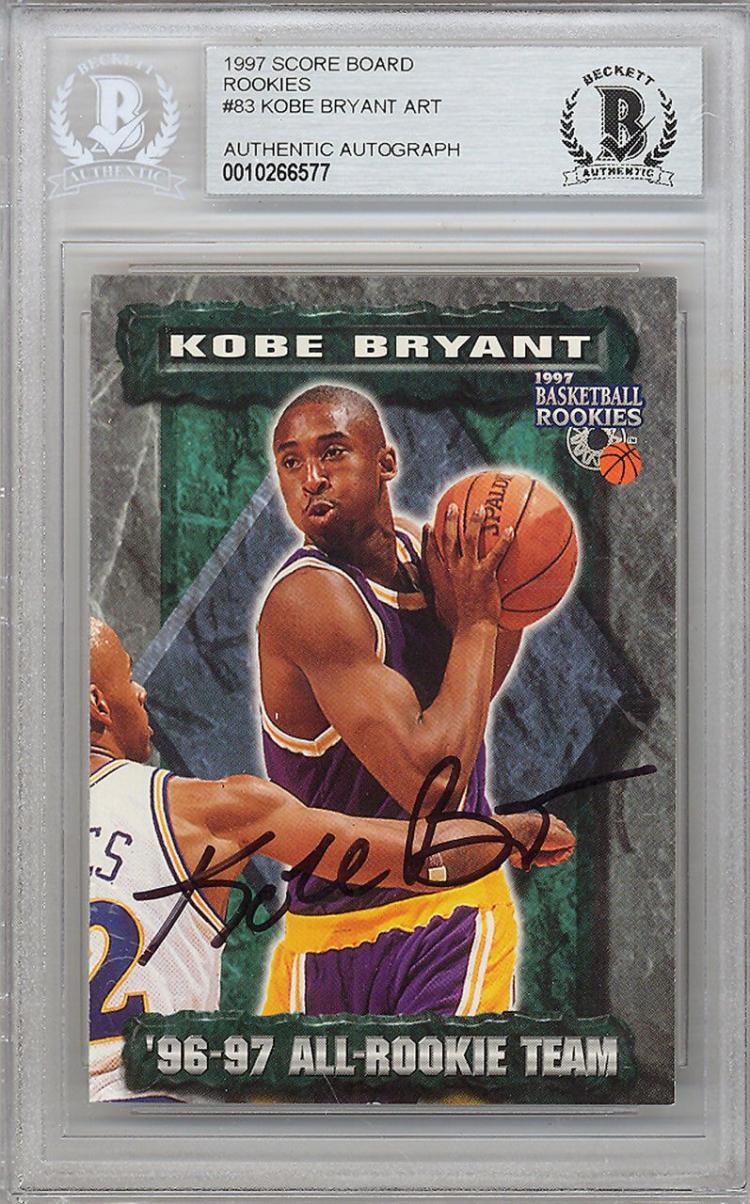 Kobe had a few different signature styles, if you were chasing Kobe for an autograph during his playing career you would likely get "Kobe 8", "KB 24" or just plain "Kobe". He typically kept his full name signature for companies he did signing for like Scoreboard, Upper Deck and Panini.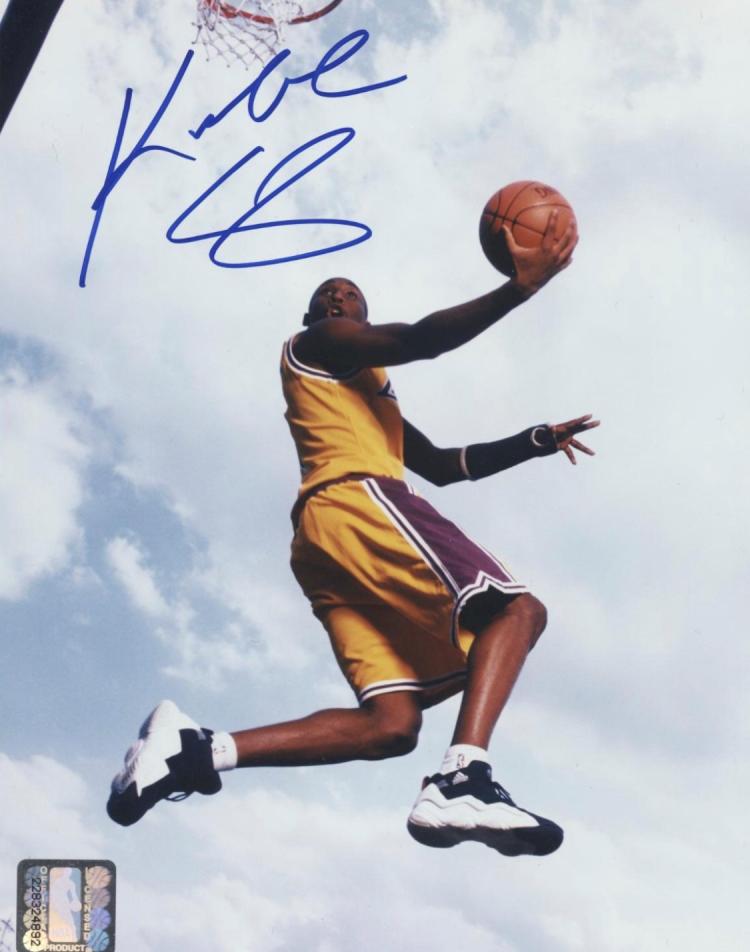 Signed 12-17-1996 in Chicago at Kobe's first game against the Chicago Bulls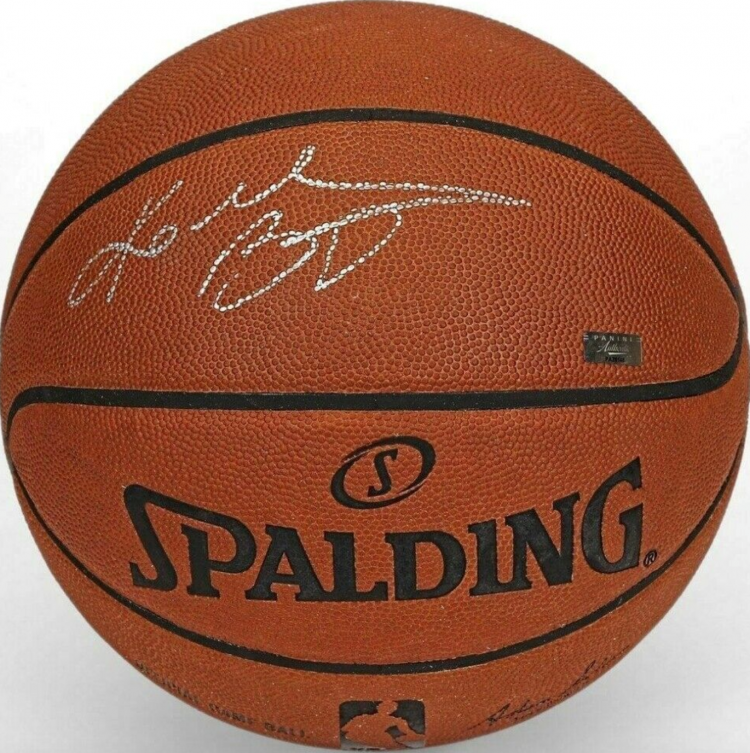 A Modern Example of Kobe's Signature
Steve had quite the encounter with Kobe in 2008 on a flight from Chicago to Orange County.
"It was August, right after the summer Olympics and Kobe was in Chicago to film the Oprah Winfrey Show. After going through security, I looked back and saw Kobe with his assistant, we took a quick picture and I thought that was the last I would see of him. Turns out he was on my flight, sitting a row behind me in First Class. An hour into the flight his assistant went to the bathroom, and I quickly started talking to Kobe over the seat. I spoke about what I did for a living, authenticating autographs, and he was very intrigued asking me to see my exemplar file on his autograph. We proceeded to go over all my exemplars, and he even remembered signing a few of them! After the flight he signed the inside of the Olympics Sports Illustrated and gave me his number and encouraged me to call him if I had any questions about his signature. I never did call him, but I really appreciated the exchange, it was nice, and one of the better memories I have had with an athlete."
Kobe Bryant's legacy will long be felt in the hobby, he inspired a whole new generation of athletes with his mamba mentality, which is why his autographs will remain collectible and should retain their value. He will always be a desirable autograph.
The good thing is, he signed plenty through deals with the card companies, so there is supply in the marketplace, but as always buyer beware, there are also plenty of fake autographs that will continue.