Check Signed By Michael Jordan Up For Auction
UPDATE: The check sold for $12,000
Before he was known as "Air Jordan," "M.J.," or "His Airness," Michael Jordan was simply, "Mike."

A check endorsed by the basketball legend is up for auction via Goldin Auctions. The check is dated "2/27/1984," about four months before the Chicago Bulls selected Jordan with the third overall pick in the draft.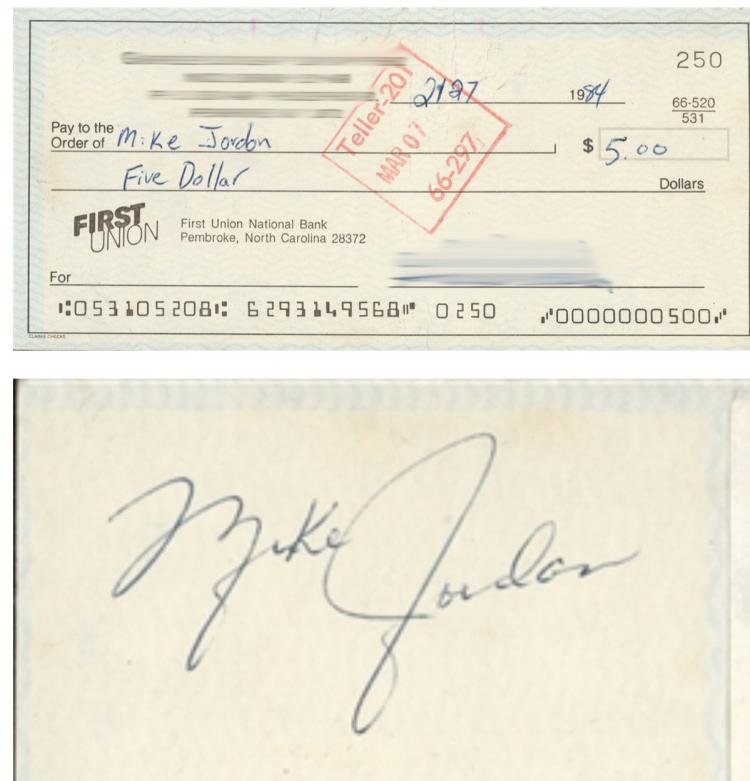 The story behind the $5 check is a classic Jordan tale. The basketball star played pool in the basement of Granville Towers on the University of North Carolina campus. At $5 per game, he started piling wins and cash. That is until another player came along after he thought Jordan was hustling his friend. After some losses, Jordan ended his evening only up $5. He was awarded his winnings in the form of a check.

The check was written by the UNC student to Jordan, who endorsed it on the back and cashed it at a bank. The check was returned to the individual, who kept it and decided to now put it up for auction. You'll notice that Jordan signed the check, "Mike Jordan," which is how he was known at the time.

Beckett Authentication Services authenticated the check for the auction.
"Michael Jordan is one of the greatest athletes of all time," said BAS Authenticator Brian Sobrero. "The stories of his determination and competitiveness are legendary. This check and the story behind it truly show that even for a $5 bet Michael hated losing. This is truly a one-of-a-kind item and is a great piece of memorabilia."