Best Baseball Autographs Out There
October is synonymous is postseason baseball. Legends are made every MLB postseason. It is one of the best times of the year to be a baseball fan.

Beckett Authentication Services is running a promotion in during the month of October to help you with their baseball autograph collection.

Use promo code "BBPlayoffs2019" for 1/2 off regular authentication rates on baseball autographs from players on 2019 playoff teams.

In the spirit of the deal, Steve Grad decided to share his "Mount Rushmore" of baseball autographs. Grad, who is the principal authenticator for BAS and TV's "Pawn Stars," has seen just about big-time autograph.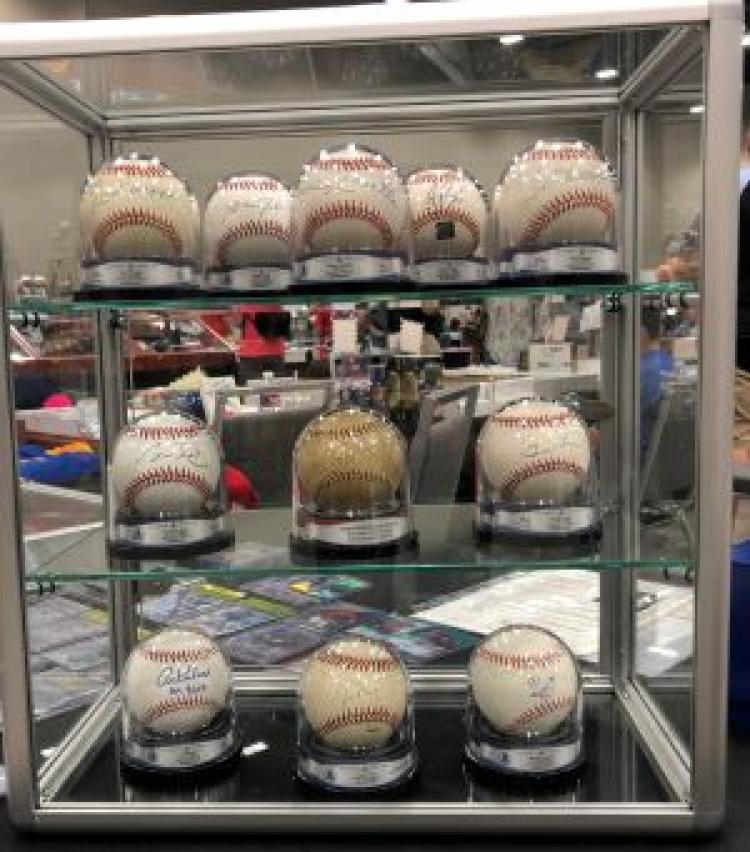 So here the top five baseball autograph gets, according to Grad. So, it's like Mount Rushmore, plus one.

1. Babe Ruth
Grad says: "No other baseball player has changed how autographs are collected, bought and sold. He's the GOAT."
2. Christy Mathewson
Grad says: "Died very young, was one of the most dominant pitchers of his era and his autograph is very scarce."
3. Roberto Clemente
Grad says: "One of the best hitters, fielders and ambassadors baseball has ever seen. Tragic early death has only increased his demand."
4. Hank Aaron
Grad says: "Home runs, hits, runs, RBIs, All-Star games, World Series. He did it all, and he's still alive."
5. Mike Trout
Grad says: "When it's all said and done he may be one of the best hitters of all time."