Backstreet Boys Use Beckett Authentication to Certify their Autographs
So often in the autograph collecting industry we hear "This is for my personal collection, I don't need authentication" or "I saw it get signed myself, that's all the proof I need"; but what these collectors fail to realize is that EVERYTHING eventually gets sold. Buyers demand an unbiased opinion on the autograph as they weren't there to see it get signed and can't just take the sellers word for it.
This is something that Nick Carter, of the Backstreet Boys, realized and even though he could have said "yes, that is my signature on that item" he chose to have a third party, Beckett Authentication Services, validate HIS OWN signature.
In February of 2000, Nick Carter and Stan Lee collaborated on a comic called The Backstreet Project. The comic was available to purchase at concerts and the online fan store, and for the past 19 years, six of the comics have remained in Nick's personal collection.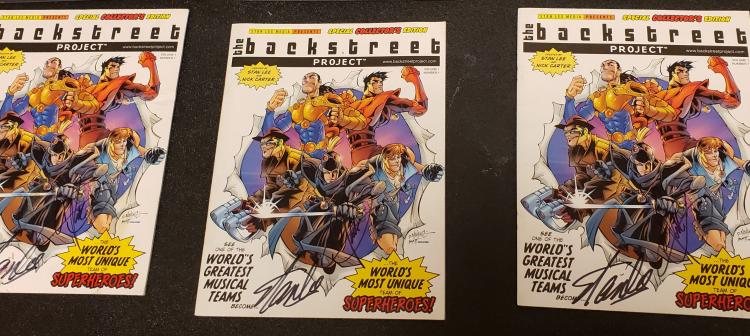 The Backstreet Project Comics, signed by Stan Lee and Nick Carter
Signed first by Nick Carter and Stan Lee on July 29, 2016 the rest of the band got together on September 1, 2019 before their sold-out concert at the American Airlines Center in Dallas to add their signature to the six books. And Beckett Authentication was there to witness.
AJ McLean, Howie Dorough, Kevin Richardson, and Brian Littrell all autographed the comics in front of a Beckett Representative. The comics were then brought back to the Beckett Headquarters to be graded by CBCS Comics based on the condition of the books. Finally, the comics were encapsulated in a tamper evident case to validate the authenticity of the autographs and the grade of the comic.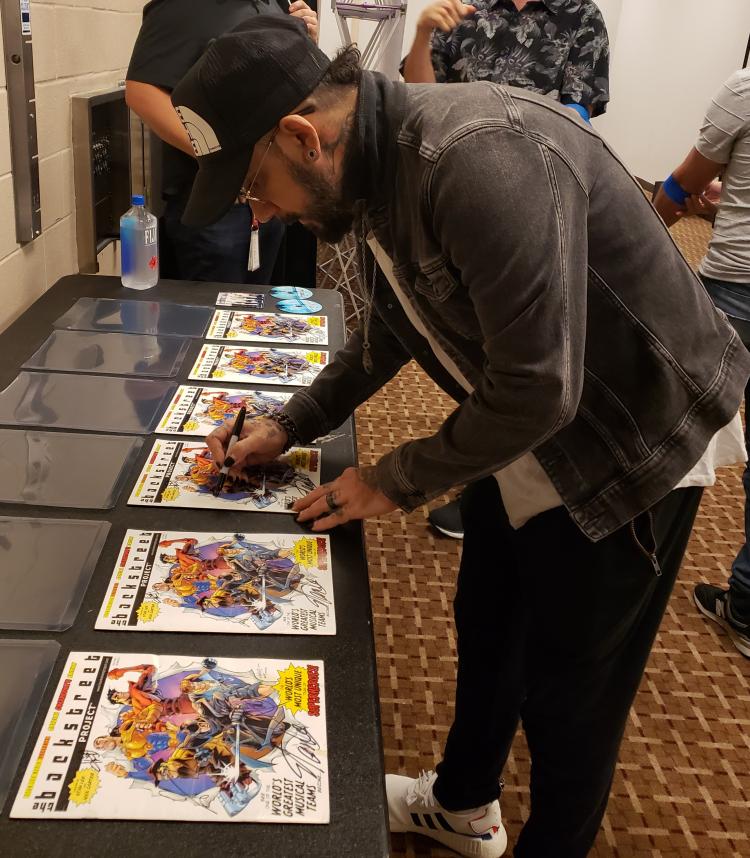 AJ McLean adding his autograph to the comic in the presence of a Beckett Representative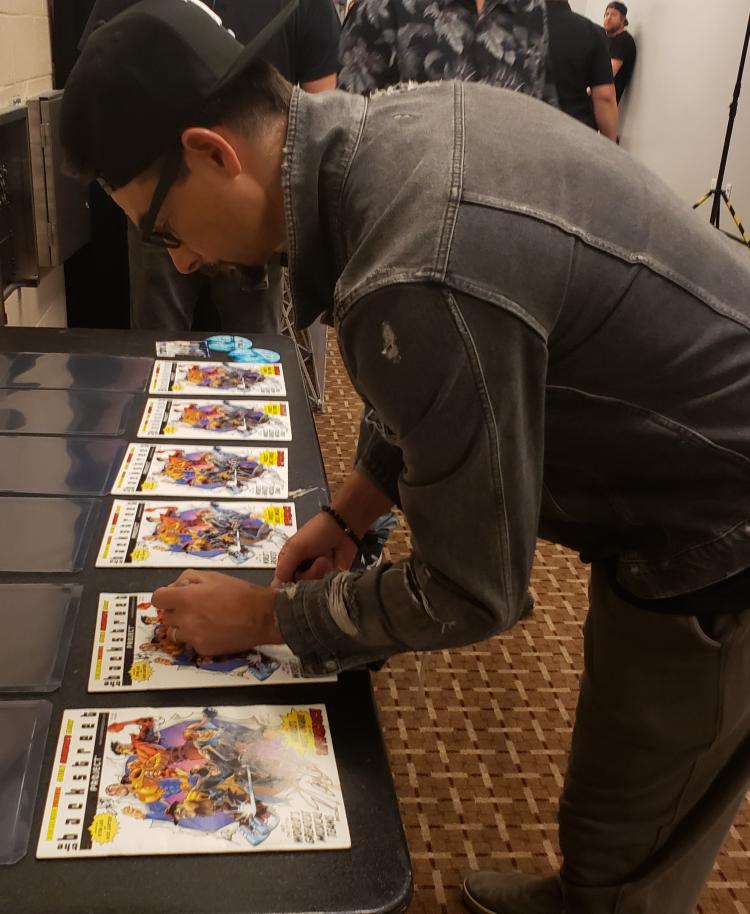 Kevin Richardson autographing "The Backstreet Project" Comic Book
These six comics are the only ones in existence to be signed by Stan Lee and all five members of the Backstreet Boys.
For now, the comics remain as part of Nick's personal collection, but when the time does come to sell them, he can do so easily with the third-party authentication by Beckett Authentication and CBCS Comics.
You Collect. We Help.