Steve Grad shows diverse autograph collection ahead of Celebrity Fan Fest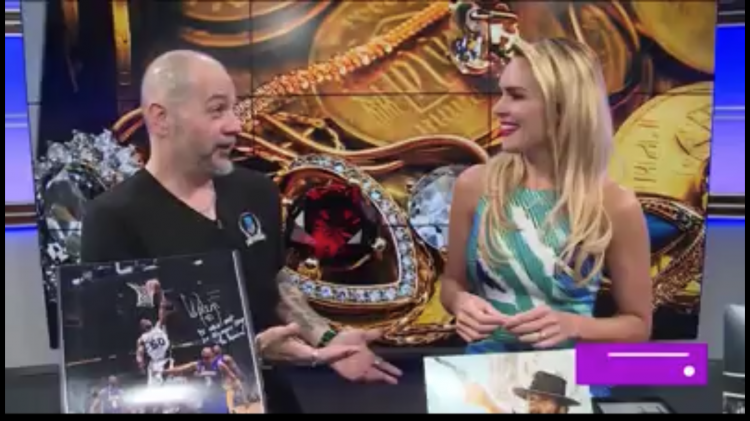 Beckett Authentication Services is in San Antonio this weekend for Celebrity Fan Fest. To help promote the event, BAS Principal Authenticator Steve Grad appeared on "Great Day San Antonio" on KENS5.
Grad, known worldwide for his contributions to "Pawn Stars" on the History Channel, brought some items with him to the illustrate his knowledge and prowess of the hobby on the Friday morning broadcast.
Seen on set was a David Robinson signed picture, cards signed by "Star Wars" actors Daisy Ridley and Adam Driver, "Star Wars" original cast signed photo, Clint Eastwood signed "Dirty Harry" photo, the Griswold family from "National Lampoon's Vacation" signed photo and Robert De Niro from "Raging Bull" signed picture.
Grad also explained the process of authenticating signatures that change over time, answered what his favorite autograph is and talked about his time on "Pawn Stars."
Be sure to attend the Celebrity Fan Fest to see Grad and the Beckett Authentication Services team. We are offering a $10 Show Signer Special at the three-day event.
Check out www.beckett-authentication.com for all your authentication needs and follow us on Instagram (@beckettauthetication), Facebook (@beckettauthenticationservices) and Twitter (@beckett_authent).