Pink Floyd autographed album hits high number at auction
Pink Floyd may not have needed no education, but an accounting degree is recommended for those handling this piece.
The band's "The Wall" album was it's 11th studio album and is considered one of the greatest albums of all time. Singles "Another Brick in the Wall, Part 2," "Run Like Hell," and "Comfortably Numb" came from this collection.
And this piece would be considered one of the best memorabilia items in music collecting. Signed by each band member, it sold for $16,642.50, via RR Auction. All signatures have been authenticated by Beckett Authentication Services. The price is among the highest seen at the auction house for band-related collectibles. That fact it is an album adds to its value, for those items are more rare than photos or cuts.
The item's description says it all: "Highly sought-after The Wall album signed prominently on the front cover in blue felt tip by David Gilmour, Nick Mason, Richard Wright, and Roger Waters. In fine condition, with the tail of Wright's signature extending on to the affixed Wall sticker. The records are included. The last studio album to feature Pink Floyd's classic early lineup, this fully signed record is enhanced furthermore by its cast of strikingly bold autographs against the sleeve's crisp and iconic background."
One might even say this piece is, "off the rails."
"Exceedingly rare copy of 'The Wall' -- one of the most iconic and famous rock albums of the 20th century -- signed by the four band members are almost non-existent in the hobby and collecting world," said Steve Grad, Principal Authenticator at Beckett Authentication Services. "While it's not impossible to find signatures from each band member, it's exceedingly rare to have them on this album together."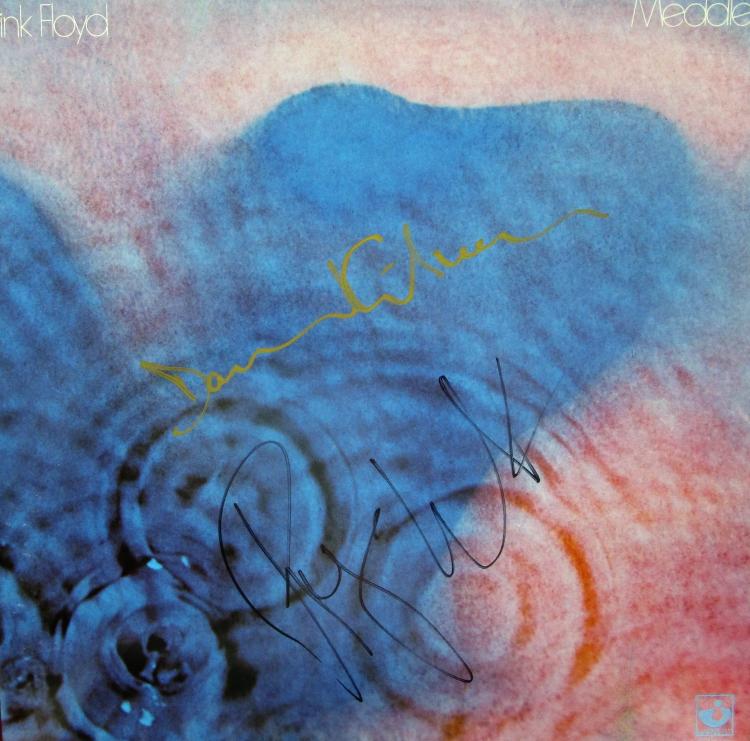 The band was inducted into the Rock and Roll Hall of Fame in 1996.
RR Auction, based in Boston, is a world-renowned auction house, handling rare documents, artifacts and autographs. Its track record includes setting records in over 533 successful sales, such as "astronaut Dave Scott's Apollo 15 Lunar Surface Chronograph watch, which sold for $1.625 million; President Kennedy's reporter diary from 1945, for $718,750; author Mario Puzo's extensive archive relating to his novel 'The Godfather,' for $625,000;an original Apple-1 computer, garnering $325,000;author Truman Capote's hand-notated manuscript for 'Breakfast at Tiffany's', for over $300,000; and a pair of Bonnie and Clyde's guns for over $500,000," according to its website.
Visit www.beckett-authentication.com for all your authentication needs.