BAS National Sports Collectors Convention Giveaway
Beckett Authentication Services will be heading to the 39th Annual National Sports Collectors Convention, which is being held August 1-5, 2018, taking place at the I-X center in Cleveland Ohio (International Expo Center: One I-X Center Drive, Cleveland, OH 44135). Autograph authentication will be performed onsite for previously signed autographs and in addition, BAS is offering a special discount for autographs obtained at the show.
Show signer autographs will be $10 to authenticate per signature. This includes our basic 3x3 certificate of authenitcity card, however, there are options to upgrade to a premium letter or add on additional services like autograph grading, card grading or encapsulation for an additional fee. So far the TriStar Autograph Pavilion includes autograph guests like Johnny Bench, Wade Boggs, Rod Carew, Roger Clemens, Pete Rose, Albert Pujols, Dick Butkus, Jim Kelly, Bob Griese, Lawrence Taylor, Barry Sanders, Mike Tyson, Julius Erving, Dennis Rodman and Henry Winkler (full guest list avaliable here: http://nsccshow.com/autograph-information/). This special saves 1/2 off the retail authentication fees and is one you won't want to miss!
Autograph Encapsulation will also be performed onsite for standard sized trading cards only. Anything larger than our 2.6" x 3.75" holder would need to be taken back to our office for processing, but all standard sized cards can be done onsite saving you the return shipping and insurance cost. Turnaround and availability for onsite services are subject to demand, please check at the booth for specific cut-off times.
And because it wouldn't be the biggest show in the industry without a little giveaway, BAS will be giving away a custom Sweetspot Jacket, while supplies last, with every authentication order $100 or more at the booth. The Sweetspot Jacket was created to be a tool to help collectors get their baseball signed right the first time, every time. Position your baseball in the silicone sleeve exactly where you'd like to have it signed and take the guess work out of getting your item autographed. This also helps to protect your baseball from transferring oils from the hands of the signer, or from the ball getting dirty.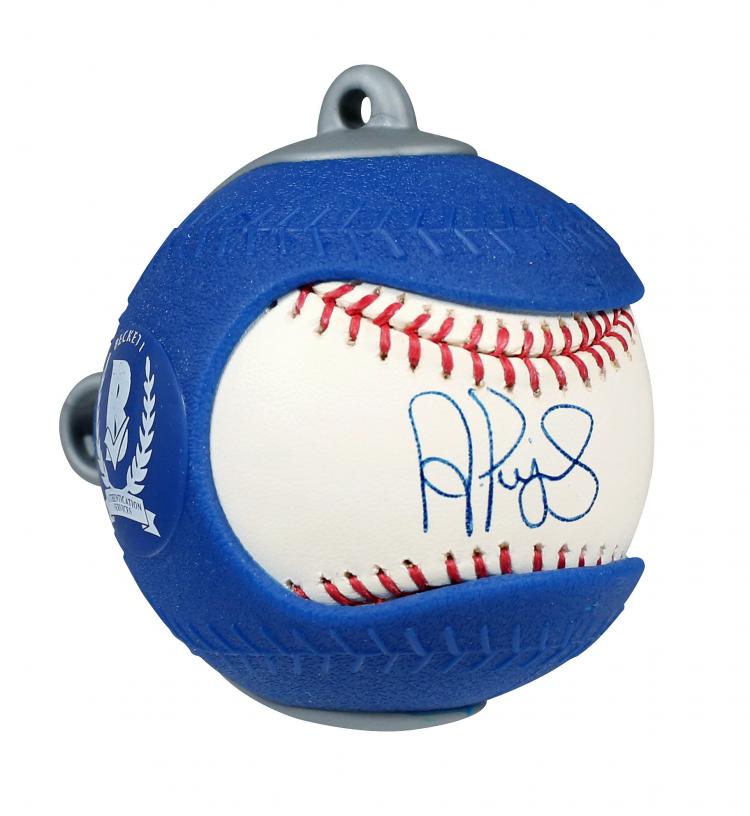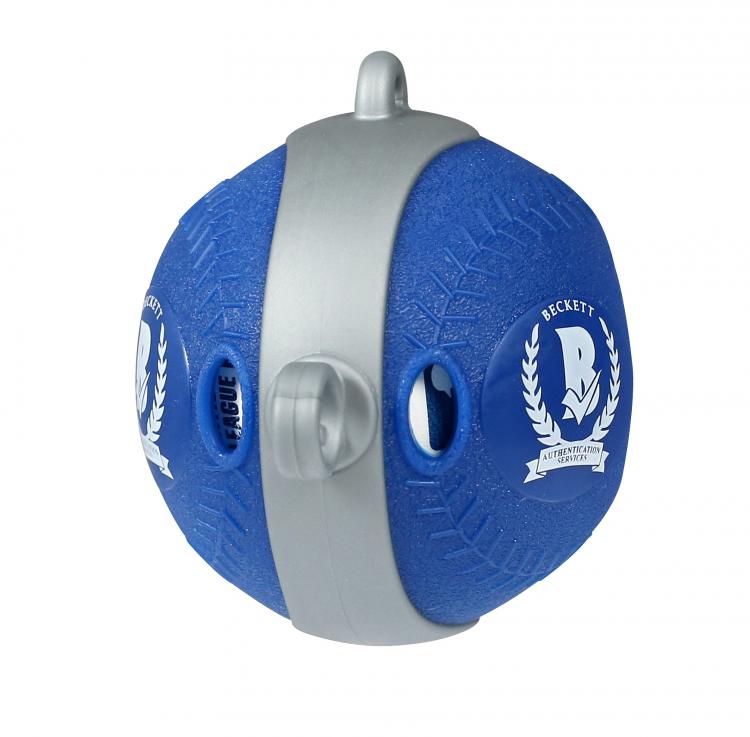 Complete with a slot for a pen, they really did think of everything when designing the SweetSpot Jacket.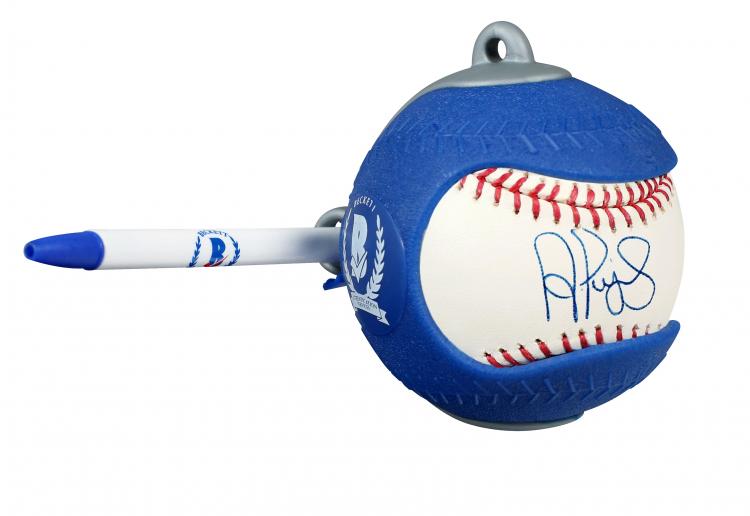 Won't be at the National, don't worry we have something in store for you as part of our August Beckett Authentication special, details to follow soon!
See you at the Beckett Booth!